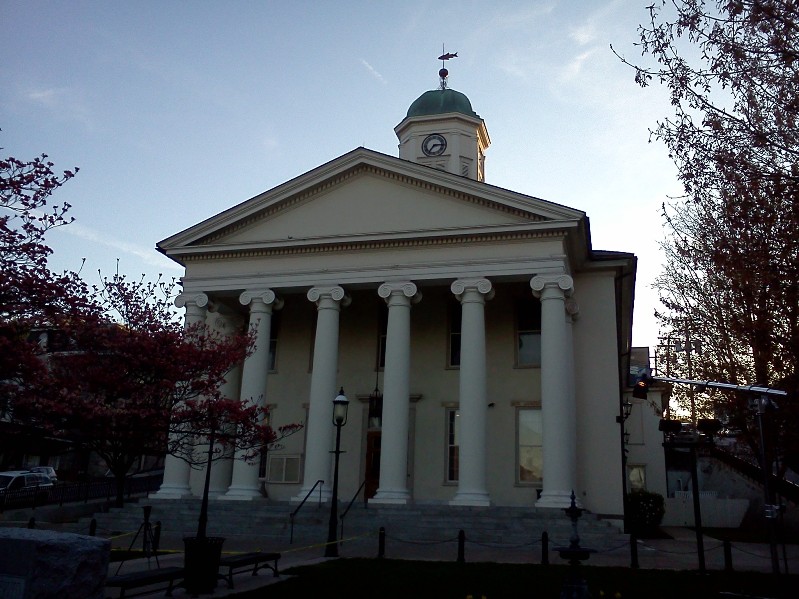 All the major pre-trial issues remain in play, as Jerry Sandusky's defense lawyer will argue for the charges to be thrown out at a later date.  "Those motions and those issues are still very much at issue here in the case," attorney Joe Amendola told the media following a brief hearing in Centre County Court. 
State prosecutor Joe McGettigan suggests that the defense team's pre-trial tactics have been lengthy and pointless.  But Amendola responds that, "If the Commonwealth had been more specific, we probably wouldn't be here today." 
Amendola wants many of the charges thrown out based on a lack of specifics from the Commonwealth.  It's a notion that state prosecutor Joe McGettigan steadfastly denies.  "We have provided voluminous specificity as to the acts with which he is charged," McGettigan told the mass of reporters who gathered at the courthouse in Bellefonte.    
A few of Jerry Sandusky's pre-trial motions were withdrawn on Thursday, including a request to suppress statements Sandusky made to authorities in 1998 and a request to suppress intercepted phone conversations Sandusky had with two of the alleged victims.  Amendola tells reporters that both pieces of evidence will actually help the defense at trial.    
The 68-year-old Jerry Sandusky – a once iconic assistant football coach at Penn State – remains on house arrest following his November arrest on 52-counts of child sex abuse. 
Amendola says his client's spirits are high, and Sandusky looks forward to spending the Easter holiday with most of his family.  McGettigan says the Commonwealth looks forward to the victims getting their day in court. 
Right now it looks that that will happen in early summer, as jury selection is slated to begin on June 5th.
https://www.pamatters.com/wp-content/uploads/2012/04/centre-courthouse3.jpg
599
799
PAMatters
http://www.pamatters.com/wp-content/uploads/2014/10/logo.png
PAMatters
2012-04-05 15:11:01
2012-04-05 15:11:01
Few Issues Resolved at Brief Hearing