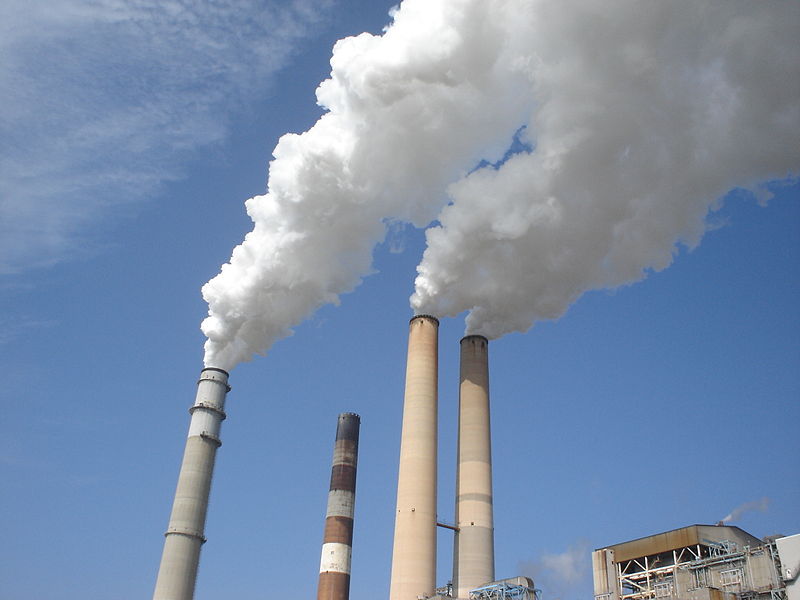 Pennsylvania is second to only Ohio in the Natural Resources Defense Council (NRDC) study, which ranks the worst states for air pollution from power plants.  "Nearly half of all the toxic air pollution reported from industrial sources, in the United States, comes from oil and coal-fired power plants," says Dan Lashof, the NRDC's climate center director. 
The study takes aim at coal power in particular, but president of the Pennsylvania Coal Association George Ellis calls it political rhetoric.  "I think they're grossly misleading the public with this information.  I think it's a scare tactic, and it's certainly unfounded," says Ellis, who contends that coal is burning cleaner today than it ever has before.  Ellis calls coal the most reliable and affordable source of electricity.
Public input is still being accepted on the Environmental Protection Agency's planned Mercury and Air Toxics Standards, which the Natural Resources Defense Council strongly endorses.  "The EPA estimates that the reduction of toxic pollution required by the pending Mercury and Air Toxics Standards would save as many as 17,000 lives every year by 2015," Lashof emphasized in a conference call with reporters. 
But George Ellis with the Pennsylvania Coal Association believes the standards would go too far.  "What you're going to see is the premature retirement of electric generation plants, because it would be too costly for utilities to comply with these regulations."  Over half of PA's power comes from coal, and Ellis fears lost jobs and higher electric bills if the new regulations are implemented as planned.
Both Lashof and Ellis will be watching Capitol Hill closely, as several amendments have been drafted, which would block or delay the new EPA standards. 
Behind Ohio and Pennsylvania, Florida, Kentucky and Maryland round out the top five in the NRDC's "Toxic 20" list of states with the most air pollution from power plants.
https://www.pamatters.com/wp-content/uploads/2011/07/powerplant1.jpg
600
800
PAMatters
http://www.pamatters.com/wp-content/uploads/2014/10/logo.png
PAMatters
2011-07-20 14:15:23
2011-07-20 14:15:23
Environmental Group Puts PA Near Top of "Toxic 20"