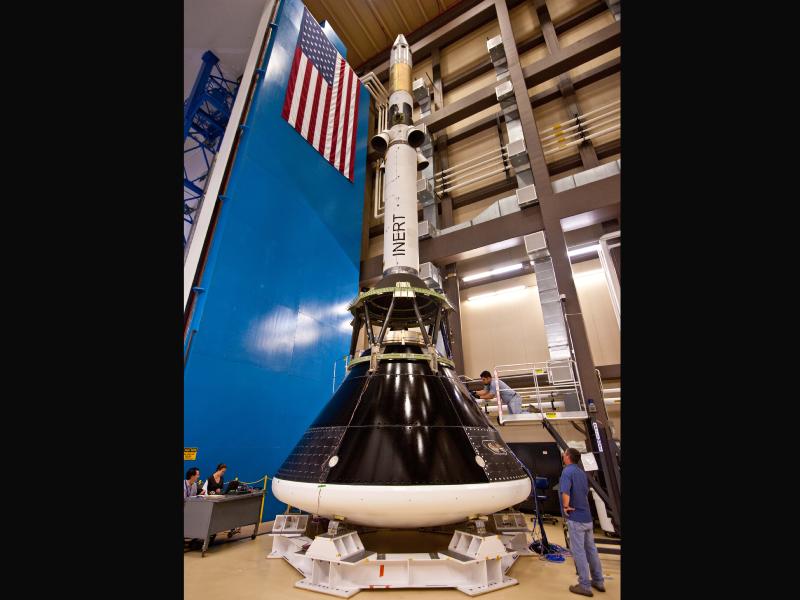 NASA has created a new office, the Human Exploration and Operations Mission Directorate, to oversee manned flight and International Space Station operations.  The Pennsylvania native who commanded the final space shuttle flight says he's seeing strong public interest in America's space program since bringing the shuttle Atlantis back to earth last month.
Commander Christopher Ferguson says the future of the country's space program is up to the American people, and what he's hearing so far is that a dollar spent on space travel for humans is a good dollar spent.  He says there's a silent majority of people who believe we're on the right track. 
Ferguson says we had to stop flying the shuttle, in order to pay for a safer vehicle to take us into low earth orbit and beyond.  
Ferguson says when we lost the space shuttle Columbia in 2003; we realized the shuttle had a finite amount of life left in it.  He says we realized it's not the safest vehicle we had hoped for when it was developed. He adds its impractical with today's funding to support the continued operation of the space shuttle and develop the new vehicles we're going to use to go beyond low earth orbit. 
The new NASA directorate will manage construction of the Orion Multi-Purpose Crew Vehicle.   It will be able to carry four astronauts on 21 day missions beyond low earth orbit. The multi-purpose crew vehicle is in the testing phase. The directorate will also manage development of a new  heavy-lift Space Launch System.
**The photo  of the Orion Multi-Purpose Crew Vehicle and Launch Abort System test vehicles and the photo of Commander Chris Ferguson are provided courtesy of NASA.
https://www.pamatters.com/wp-content/uploads/2011/08/orion.jpg
600
800
PAMatters
http://www.pamatters.com/wp-content/uploads/2014/10/logo.png
PAMatters
2011-08-15 12:41:19
2011-08-15 12:41:19
Commander of Final Space Shuttle Flight Reflects on the Future of Manned Flight