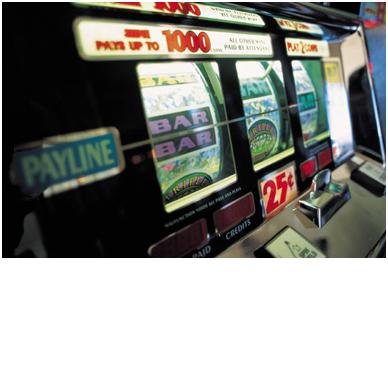 Since Pennsylvania's first casino opened its doors in Nov. 2006, the tax revenue from slot machines has topped $4.6-billion.  Today, Pennsylvania's ten operating casinos employ more than 15,000 people.  Most will attest to the economic success of the industry in the Keystone State. 
However, casino gambling has also taken a toll on some Pennsylvania families.  The evidence can be found at the Council on Compulsive Gambling of Pennsylvania call center.  "Prior to 2006, our helpline calls averaged around 300 calls per month," says president and executive director Jim Pappas.  "Since the first casino opened… our monthly helpline activity has increased to the point we now average over 1,800 calls per month from within the state." 
Pappas says the helpline activity comes predominantly from areas surrounding Pennsylvania's casinos. "Years ago we didn't get a lot of calls from northwestern PA, from Erie County, now we do," Pappas explains.  "Because there is a casino opened, and racetrack, in Erie, Pennsylvania." 
Of the 1,800 calls they receive per month, Pappas says 150 – 200 are from gamblers – or their significant others – in crisis.  Between 80 – 130 of them are referred to trained therapists to treat the issue, and Pappas says all of the callers are at least given the information of a Gamblers Anonymous support group in their area.    
The council's call center answers four different gambler helpline numbers, but Pappas says the easiest to remember is 1-800-GAMBLER.  The state Department of Health has also launched a problem gambling website where you can assess your own risk of problem gambling.
https://www.pamatters.com/wp-content/uploads/2011/08/slot-machine.jpg
382
388
PAMatters
http://www.pamatters.com/wp-content/uploads/2014/10/logo.png
PAMatters
2011-10-24 07:39:54
2011-10-21 14:44:59
Casinos Impact More than PA Economy