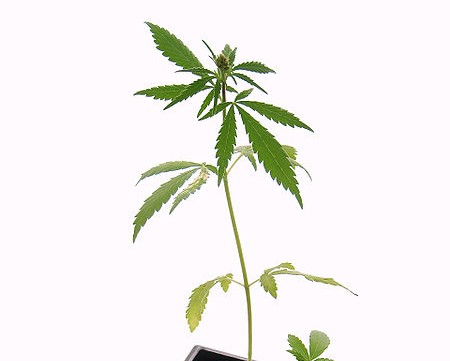 A state senator is trying again to get Pennsylvania to legalize marijuana.   Saying there's no real evidence that it's a gateway drug, Senator Daylin Leach (D-Montgomery) says its cruel and irrational to continue the prohibition of marijuana.
Senator Leach says there's no lethal dose of marijuana, unlike alcohol and keeping its use criminal is destroying people's lives. He says for the last 75 years, we've been treating people who smoke a plant as criminals.
He says we're spending about 350 million dollars a year in Pennsylvania arresting, jailing, prosecuting and monitoring approximately 25 thousand people for marijuana offenses.  In addition to saving money by legalizing marijuana, Senator Leach says the state could be bringing in hundreds of millions of dollars in tax money and ancillary industries that could be created by legalization.
His bill would treat marijuana similar to alcohol, limiting its use only to those over 21.
Senator Leach thinks in the long term, it's inevitable that marijuana will   become legal, due to economic factors and demographics that are changing public opinion.
Dr. David Nathan, psychiatrist and a clinical associate professor at Robert Wood Johnson Medical School, says he's compelled by conscience to speak in favor of legalization. He says in his role as a psychiatrist, he's seen lives ruined by drugs like pain killers and alcohol. He says he's also borne witness to the devastation brought upon cannabis users, almost never by abuse of the drug, but by a justice system that uses a sledge hammer to kill a weed.
Neill Franlin, Executive Director of Law Enforcement Against Prohibition, says neighborhood gangs survive off the proceeds of marijuana sales because of prohibition.  He says it has not worked to reduce violence in our neighborhoods.
But the effort will face a tough road.  A recent Franklin and Marshall College Poll asked voters if they favor legalizing marijuana and 55% said "no". There is support for medical marijuana, with 82% strongly or somewhat favorable.
However, Governor Corbett cited problems in California with the legalization of medical marijuana when he spoke about the issue recently on Radio PA's "Ask the Governor" and called it a gateway drug.
http://www.pamatters.com/wp-content/uploads/2013/02/450px-Marijuana_plant-e1360711527457.jpg
361
450
PAMatters
http://www.pamatters.com/wp-content/uploads/2014/10/logo.png
PAMatters
2013-02-12 18:16:27
2013-02-12 18:25:51
State Senator Proposes Legalizing Marijuana