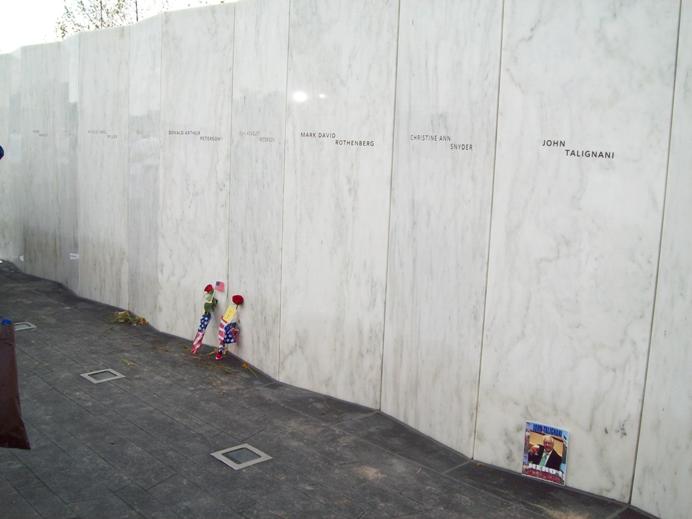 The field where United Flight 93's journey came to an end on September 11th, 2001 is now an official national memorial site. The dedication of the memorial over the weekend was attended by two former presidents, Vice-President Joe Biden and numerous other dignitaries, including family members of the 40 passengers and crew.
    Former President George W. Bush said the heroism aboard Flight 93 "ranks among the most courageous acts in American history." Former President Bill Clinton also praised the heroes of Flight 93, saying they saved countless lives and the seat of the American government, the U.S. Capitol building. It is believed the Capitol was the target of the 4 hijackers who took control of the jetliner on 9/11.
    The dedication ceremony was held Saturday. On Sunday, during 10th anniversary commemorations, President Obama laid a wreath at the marble wall of the new memorial. In a very touching moment, the families of Flight 93 gave Somerset County Coroner Wallace Miller a standing ovation. Miller led the gruesome recovery efforts in the weeks and months after the crash.
http://www.pamatters.com/wp-content/uploads/2011/09/flight93-memorial12.jpg
519
692
Brad Christman
http://www.pamatters.com/wp-content/uploads/2014/10/logo.png
Brad Christman
2011-09-12 05:07:11
2011-09-12 05:07:11
Flight 93 National Memorial Officially Dedicated