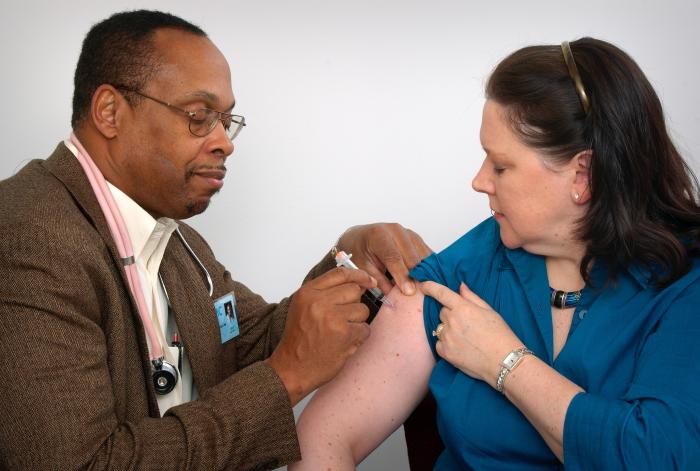 Governor Tom Corbett has already decided against a state-based insurance exchange under the Affordable Care Act, but he's still mulling whether to take an option to expand Medicaid.  The federal health care law expanded Medicaid to cover people up to 138% of the federal poverty line, but the courts have since made in optional for the states.
The federal government would pick up the vast majority of the tab, and state Senate Democratic Appropriations Chair Vincent Hughes (D-Philadelphia) is urging the governor to opt-in.  "That is a $4-billion dollar windfall for the people of Pennsylvania.  That's $4-billion dollars of new investment in our health care network across the Commonwealth," Hughes tells reporters.
Supporters say it will ensure health care coverage for hundreds of thousands of Pennsylvanians, save on uncompensated care costs and stimulate the economy.  Critics say it will financially burden the Commonwealth, and question how the federal government can truly fund its share of such a massive Medicaid expansion when it's $16-trillion dollars in debt. 
In a statement, Governor Tom Corbett said he will continue to seek guidance from the US Department of Health and Human Services on the costs, impacts and flexibility involved in the state's options.
https://www.pamatters.com/wp-content/uploads/2012/12/Doctor1.jpg
471
700
PAMatters
http://www.pamatters.com/wp-content/uploads/2014/10/logo.png
PAMatters
2012-12-13 11:48:32
2012-12-13 11:48:32
Will PA Take Medicaid Expansion Option?