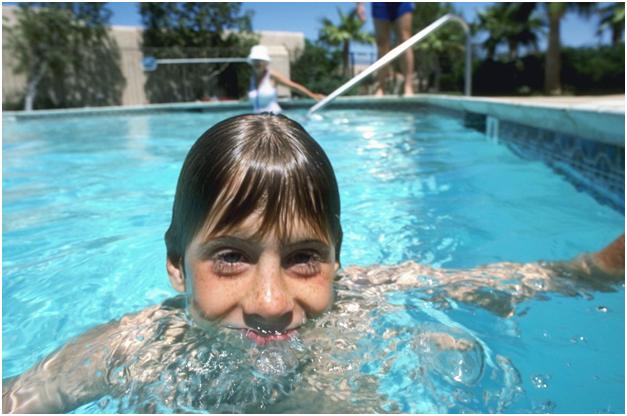 According to the CDC, drowning is the second leading cause of death for children 14 and under and the sixth leading cause of unintentional death for all ages.
For children under age 5, swimming pools are the danger zone. For teens and young adults, open water such as lakes, rivers and the ocean present the biggest risk. Statistics show some 80% of drowning victims are male. Pennsylvania is among the top states for drowning deaths, with more than half in open water.
Robert Ogoreuc, an assistant professor at Slippery Rock University and incoming president of the National Drowning Prevention Alliance, says young children need to be closely supervised in the water and should be within the touch of an adult. He says parents need to be aware of having barriers to prevent children from getting into the pool unsupervised and they need to have an emergency action plan.
Ogoreuc says there should be a designated water watcher when children are swimming in a backyard pool. That's an adult who will supervisor to make sure swimmers are safe and engaging in appropriate activities.
Ogoreuc says open water presents a danger because you're often dealing with peer pressure, alcohol, and not understanding the full ramifications of the dangers of the water. He says people should swim near a life guard. If they're not a strong swimmer, they need to use a life jacket in open water. He says all swimmers should be aware of their surroundings and know the area where they're swimming. Rivers and streams could have drops off, a swift current or other potential hazards. Water temperature can also affect swimmers.
At the beach, rip currents are a risk. Ogoreuc says people should understand what a rip current is, what to look for and how to get out of a rip current.
To learn more about swimming safely, go to ndpa.org.
https://www.pamatters.com/wp-content/uploads/2011/07/pool1.jpg
416
627
PAMatters
http://www.pamatters.com/wp-content/uploads/2014/10/logo.png
PAMatters
2012-05-28 08:58:57
2012-05-28 08:58:57
Swimming Season is Here and Drowning is a Leading Cause of Death for Children