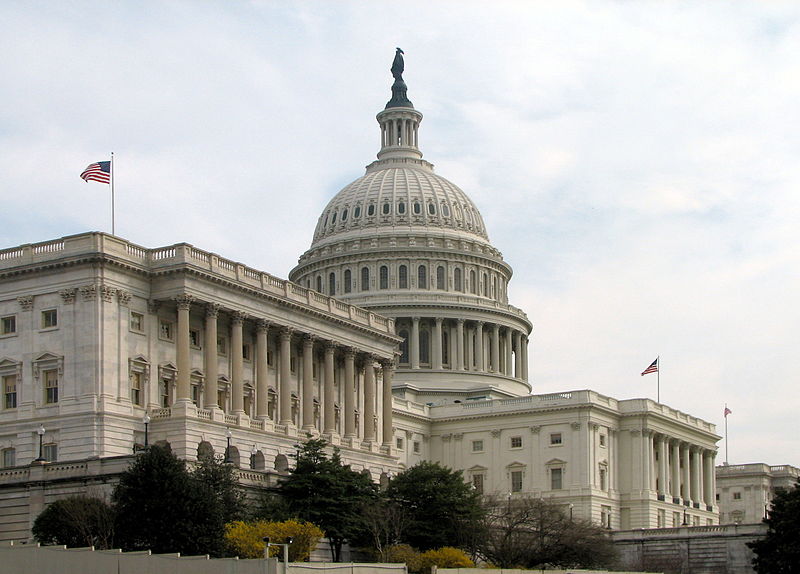 Pennsylvania Republican Pat Toomey is at the forefront of a bipartisan deal to expand background checks on gun sales.  The amendment Toomey crafted with West Virginia Democrat Joe Manchin would extend the instant background checks to gun shows and online gun sales.  Exemptions would remain for many individuals' gun sales.    
While he's already catching flak from some fellow Republicans and the NRA, Toomey says he is not swaying from his conservative views.  "I don't think trying to keep guns out of the hands of dangerous criminals is gun control," Toomey told reporters on a late morning conference call.  "I think it's common sense." 
When the gun bill before the US Senate is formally considered, the Toomey/Manchin background check plan will be the first amendment taken up by the chamber.  However, it's still unclear what will ultimately happen with the underlying bill or the amendment.    
Toomey says his expanded background checks plan protects 2nd Amendment Rights and explicitly bars the federal government from creating a gun registry.  He also maintains his opposition to an assault weapons ban. 
Just as details of the Toomey / Manchin plan were being unveiled in Washington DC, Wednesday, Democrats in Harrisburg unveiled their own plan for universal background checks in the Keystone State.
https://www.pamatters.com/wp-content/uploads/2011/07/UScapitol1.jpg
574
800
PAMatters
http://www.pamatters.com/wp-content/uploads/2014/10/logo.png
PAMatters
2013-04-10 13:00:49
2013-04-10 13:02:33
Sen. Toomey Brokers Deal to Close Gun Show Loophole