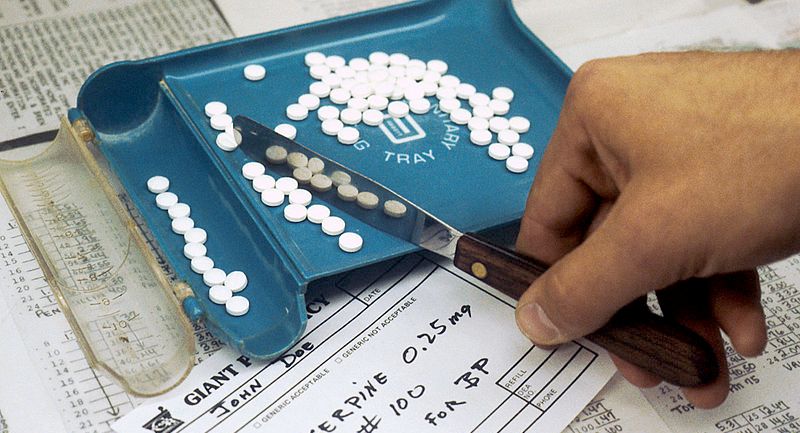 A new study by the Pew Health Group finds serious gaps in the oversight of U. S. drug safety.  The report says about 40% of finished drugs and 80% of active ingredients and the bulk chemicals in U. S. pharmaceuticals come from overseas.
Allan Couckell, director of medical programs for the Pew Health Group, says the vast majority of what's on the shelves is not counterfeit or adulterated.  But he says the change in manufacturing toward increased globalization and outsourcing means there are new risks that need to be addressed.
Couckell says in developing countries, where our drugs increasing come from, often the products are made in facilities that have less oversight from their domestic regulators. He says they're not being inspected by the Food and Drug Administration like a producer in the United States would be inspected.
Couckell says U.S. manufacturing facilities are inspected on a regular basis, but if the same product is coming from India or China, it may be going into the drug store without any inspections. He says that's true for prescription and over-the-counter products.
Couckell says manufacturers themselves have to guarantee quality by looking outside the walls of their factories and going back up the supply chain.  He says we also need the FDA to be able to adapt to a globalized world.  He says the law that set up the FDA is 70 years old and the world has really changed since then.
He says the FDA and some manufacturers are taking steps already, but for the agency to be able to work with regulators in other countries and do the kind of international oversight that we need, the law needs to be updated. Couckell says we need to update the laws and the system to make sure we're not at risk.
https://www.pamatters.com/wp-content/uploads/2011/06/RXdrugs.jpg
433
800
PAMatters
http://www.pamatters.com/wp-content/uploads/2014/10/logo.png
PAMatters
2011-07-13 22:24:16
2011-07-13 22:24:16
New Report Finds Gaps in Oversight for U.S. Drug Safety