Posts
http://www.pamatters.com/wp-content/uploads/2011/06/PAMatters-Video.jpg
1080
1920
PAMatters
http://www.pamatters.com/wp-content/uploads/2014/10/logo.png
PAMatters
2014-09-15 14:45:43
2014-09-15 14:45:43
Governor Tom Corbett on Potentially Damaging Staff Emails from the Sandusky Case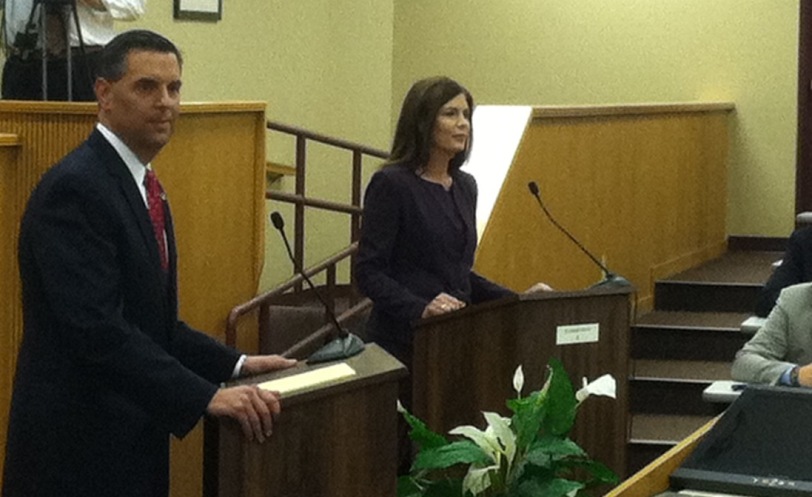 The two candidates for state Attorney General locked horns in Harrisburg Monday night during their only debate of the campaign. Former Lackawanna County prosecutor Kathleen Kane, the Democratic nominee, focused her jabs on the investigation of former Penn State assistant football coach Jerry Sandusky, again saying she would launch an independent probe into the handling of that case.
Kane has been critical of the charges being filed only after former Attorney General Tom Corbett was elected Governor. She says Republican nominee David Freed could not launch an independent investigation, as he was the governor's "hand-picked" candidate. Freed has stated that he would launch a review of the case, if elected, but he would not comment further because he could be handling possible appeals.
Governor Corbett has stated in past interviews on PAMatters.com that much of the key information in the Sandusky case did not come in until late 2010 or early 2011, as he was being inaugurated, and he says the end result – convictions on 45 counts of child sexual abuse – show that the office of Attorney General did the right thing.
Freed attacked Kane's record, saying her attitudes toward the job show her lack of experience.
Recent polls show Kane leading the race, but with a large number of undecideds yet to make up their minds. Pennsylvania voters have never elected a Democrat to the Attorney General's post.
http://www.pamatters.com/wp-content/uploads/2012/10/AGdebate102212a.jpg
497
812
Brad Christman
http://www.pamatters.com/wp-content/uploads/2014/10/logo.png
Brad Christman
2012-10-23 05:15:47
2012-10-23 05:16:45
Pennsylvania's Attorney General Candidates Clash
Welcome to PAMatters.com, a new source for news and commentary from Pennsylvania's capital. In addition to video, audio and pictures from the stories and events that affect YOU, you'll also get some behind-the-scenes analysis via blogs from our award-winning staff of journalists.