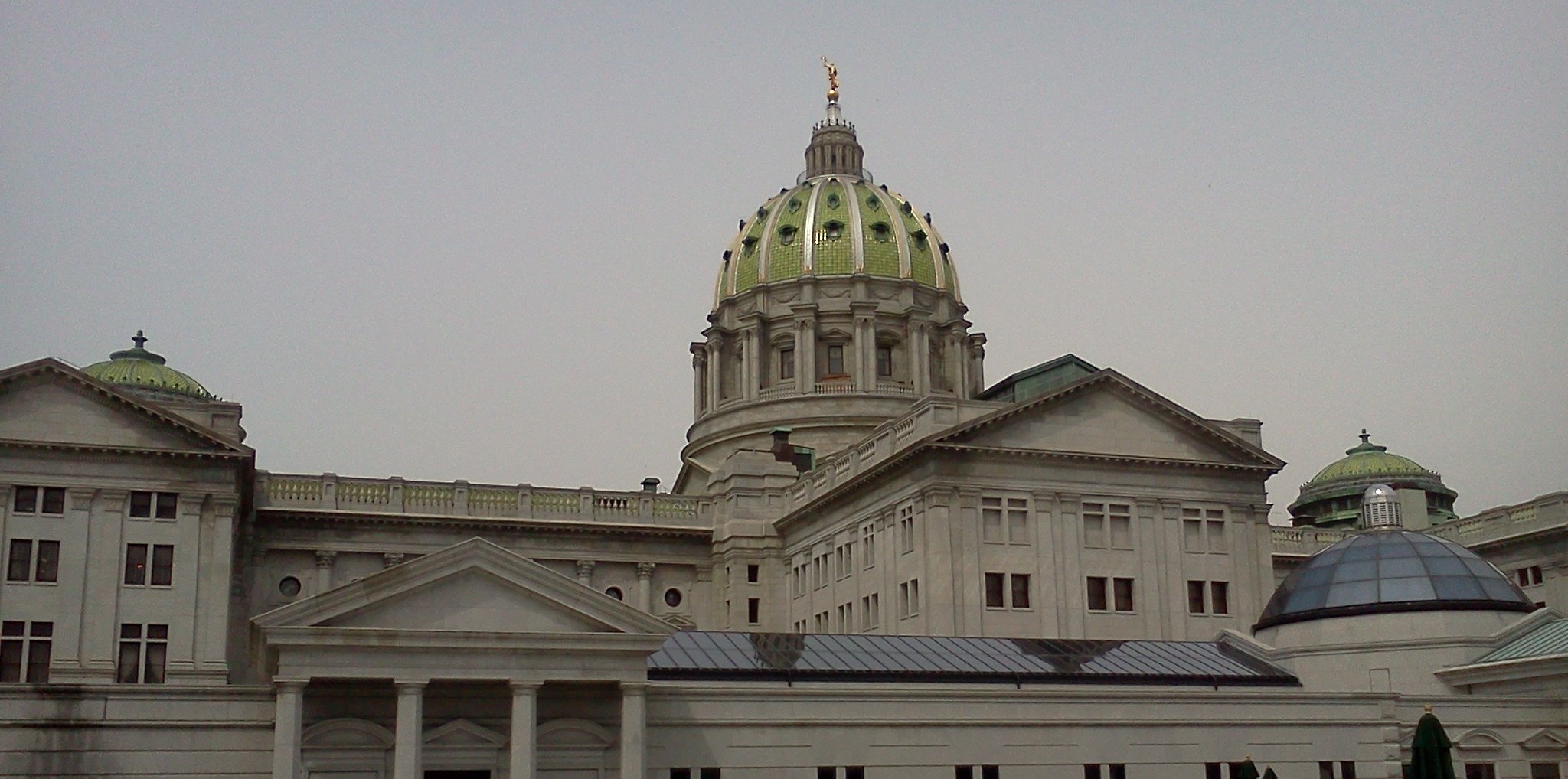 The Legislative Reapportionment Commission is gearing up for a May 2nd public hearing on a new preliminary plan.  Anyone who'd like to address the panel at the capitol hearing must submit a written request by Wednesday.  Earlier this year, the state Supreme Court threw out the Commission's first attempt. 
The revised preliminary plan was adopted with a 4 – 1 vote last week.  One of the observers was Amanda Holt, the Lehigh County piano teacher and graphic artist whose own stab at mapmaking showed the Supreme Court that it can be done with greater respect to the integrity of political subdivisions.  "I felt like there was a lot of talk about compromise, and my concern would be that our constitution not be compromised in this process," Holt says of the latest LRC meeting. 
Holt hasn't formally requested it yet, but she'd like the chance to address the panel again at next month's public hearing.  "Citizens have been able to make a difference in this process, and bring light to our constitution, and help parts of our constitution that were ignored in this process," she says. 
Watching the process since the LRC's first public meeting in March 2011 has been Common Cause Pennsylvania Executive Director Barry Kauffman.  "I'm always the optimist, hopeful that we can still make some tweaks in the proposed plan, still have it better serve the people of Pennsylvania," Kauffman says of the latest public comment period. 
The Commission's revised plan would split about half as many municipalities as the remanded 2011 House and Senate maps.  The new maps are supposed to be in place for this year's legislative elections, but the Supreme Court ordered that the 2001 maps remain in place until the process is resolved.
http://www.pamatters.com/wp-content/uploads/2011/06/CapitolBack2.jpg
1018
2048
PAMatters
http://www.pamatters.com/wp-content/uploads/2014/10/logo.png
PAMatters
2012-04-20 04:47:25
2012-04-19 14:56:48
Public Hearing Pending on New Legislative Redistricting Plan