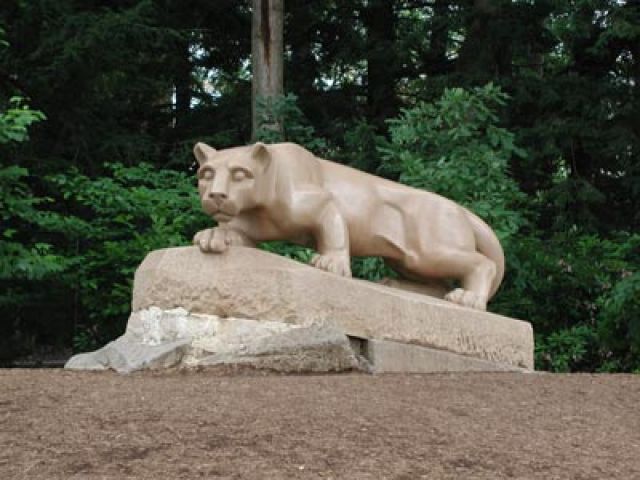 Governor Tom Corbett took questions from the media for about 20-minutes on Thursday, and almost every one of them was focused on the Jerry Sandusky scandal and its continued fallout at Penn State.  Corbett calls it clear that there was evidence not initially provided by then-PSU officials when it was subpoenaed by the attorney general's office.
"I am very disappointed in the lack of forthcoming evidence to the subpoena that was given to them by the attorney general's office," Corbett says.  "The prior administration, they made decisions as to how they would deliver, and what they would deliver.  I'm sure that is the subject of much discussion on the 16th floor of Strawberry Square."  As folks in Harrisburg know, the 16th floor of Strawberry Square is where you can find the attorney general.
Corbett did not comment specifically on the prospect of additional charges being filed, telling reporters that his personal opinions are not as important as the conclusions reached by Attorney General Linda Kelly.
The governor was also very careful to direct his criticism at the former leaders of Penn State, not at the university as a whole.  He believes that some media reports are affecting the reputations of many who had nothing to do with the scandal.  "The university is a wonderful, world-class research institution, world-class university as far as I'm concerned," says Corbett.  "Rather than trying to knock it down as an organization, we ought to be building it up."
Corbett says he's read about 2/3 of the 'Freeh report' so far, and he plans to talk about it with the Penn State Board of Trustees before he discusses it with the news media.  He believes the entire incident will be judged by people from different perspectives for decades to come.
http://www.pamatters.com/wp-content/uploads/2011/05/pennstate.jpg
480
640
PAMatters
http://www.pamatters.com/wp-content/uploads/2014/10/logo.png
PAMatters
2012-07-19 13:48:09
2012-07-19 13:48:09
Corbett Disappointed in Former PSU Leaders