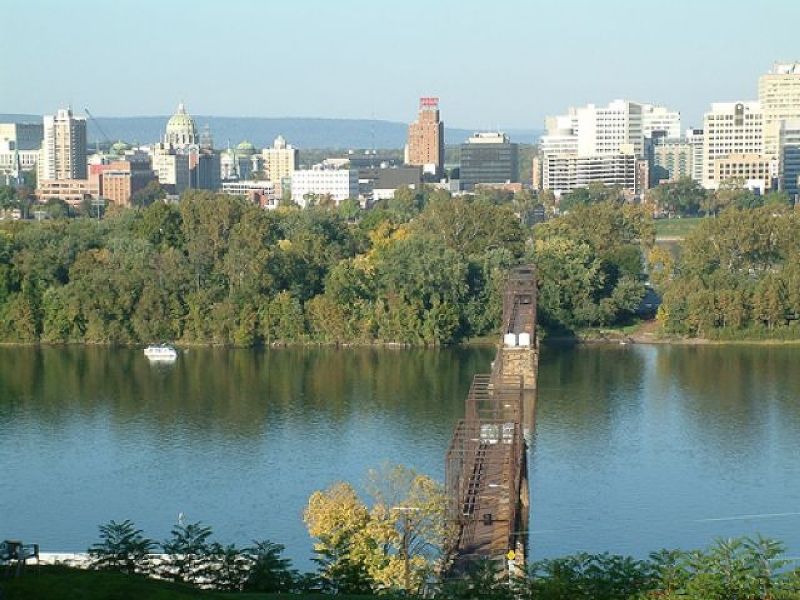 State takeover legislation is another step close to the governor's desk, after passing the Senate 37 – 13 on Tuesday afternoon.  Despite $450 million dollars in mounting debt, officials in the City of Harrisburg cannot agree to a financial recovery plan.  SB 1151 would allow the governor to declare a state of emergency and assume control of the capital city's finances.  The governor would then be able to appoint a receiver to create and implement a long-term recovery plan for the city.
Critics, like Senator John Blake (D-Lackawanna), call it an overreach.  "It disrespects longstanding principles of democracy, autonomy and local sovereignty," Blake said on the Senate floor. 
Proponents, like Senator Jeffrey Piccola (R-Dauphin), call the takeover unfortunate, but necessary.  "If this bill does become effectuated, and a declaration of fiscal emergency is made by the governor, [there's] a 30-day window of opportunity for the mayor, city council and the commonwealth to resolve their differences and come to a consent agreement," says Piccola, who would prefer city officials come to a resolution themselves. 
A federal bankruptcy judge has set a Nov. 23rd hearing date to hear oral arguments over the legal issues that surround Harrisburg City Council's Chapter 9 bankruptcy petition.  Council defied Mayor Linda Thompson and state officials, earlier this month, by voting 4 – 3 to seek bankruptcy protection.
Councilman Brad Koplinski says bankruptcy is a better option than accepting a harsh recovery plan that would doom the city, thus putting it on a path to bankruptcy anyway.  Mayor Thompson, however, says City Council does not have the authority to file the bankruptcy petition.  "They have people in their ears who believe they know the law, people who have their own political agendas as well, and they've been led down the wrong lane," Thompson said at a recent news conference. 
HB 1151 still requires one more House vote before it can be sent to the governor's desk.  That could happen as early as Wednesday.  Meanwhile, the capital city's ongoing woes have recently caught the attention of the national media.
http://www.pamatters.com/wp-content/uploads/2011/05/harrisburgskyline.jpg
600
800
PAMatters
http://www.pamatters.com/wp-content/uploads/2014/10/logo.png
PAMatters
2011-10-18 14:54:18
2011-10-18 14:54:18
State Takeover Looms Over City of Harrisburg